When life is a struggle, it's compassion that gets us through.
Developing more warmth, kindness, wisdom and courage helps you to really shine
Build deep & meaningful relationships founded on
shared reality and common purpose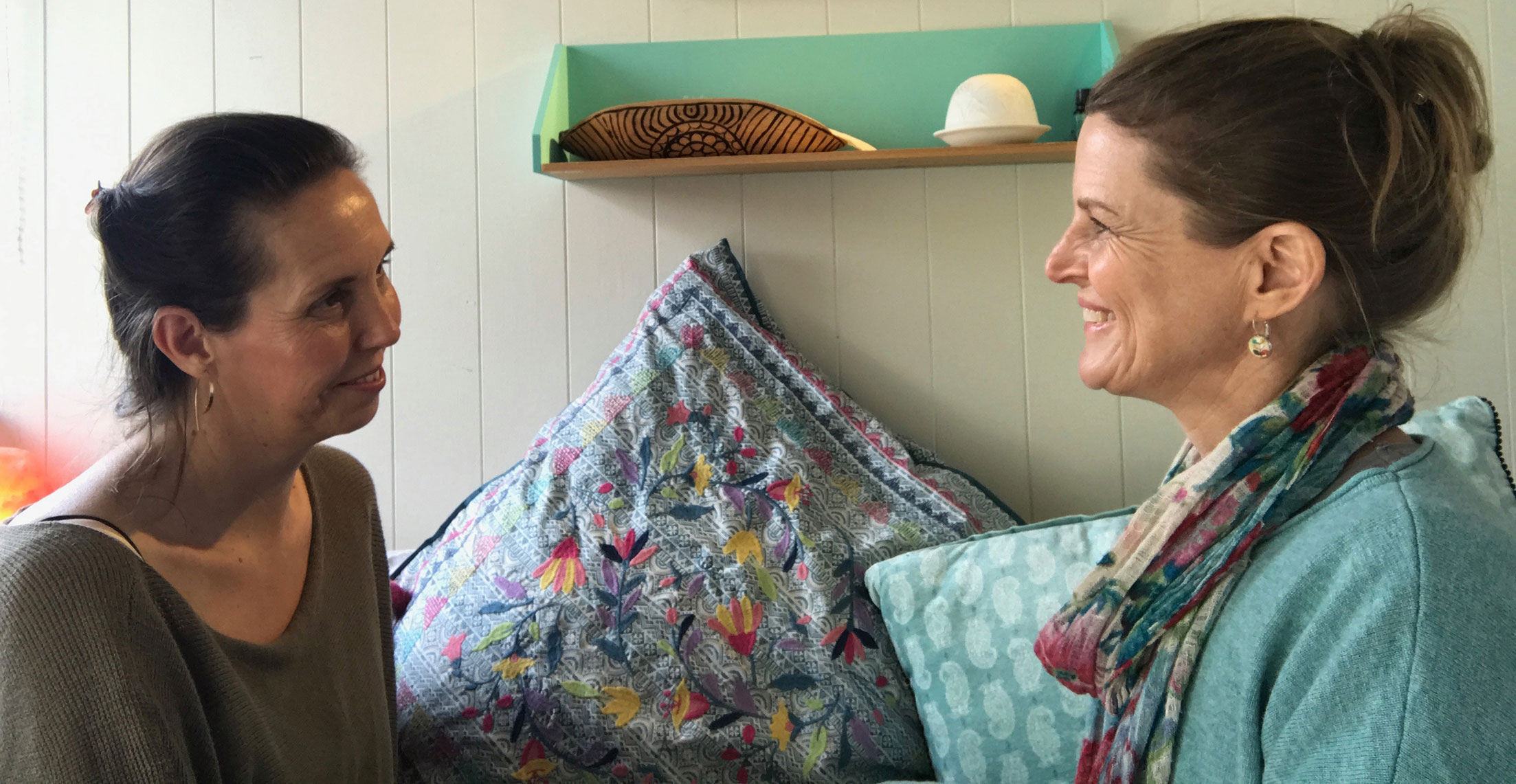 Individual Coaching
Are you wanting to improve your communication or certain relationships in your life? Learning key skills in effective communication can be powerfully transformative. Individual sessions are customised according to your needs. With guidance, you will learn tools to navigate your own inner wilderness with more courage, confidence and empowerment.
Sessions are usually 1 hour. Try one session first to see if it suits you. Then we'll take it from there (usually committing to 3 sessions at a time). 

Core Gift Discovery™ process
YOU are unique! Are you at a change point in your life and wanting some clarity around your future direction? Your Core Gift is your unique offering to the world. It is connected to and strengthened by your life experiences – especially the challenging ones. A Core Gift Discovery™ process is an interview that takes around 90 minutes to complete and results in your individualised Core Gift statement. In this process you will be asked a number of questions. Your answers then form the raw material for your Core Gift Statement which has a 4-way verification process.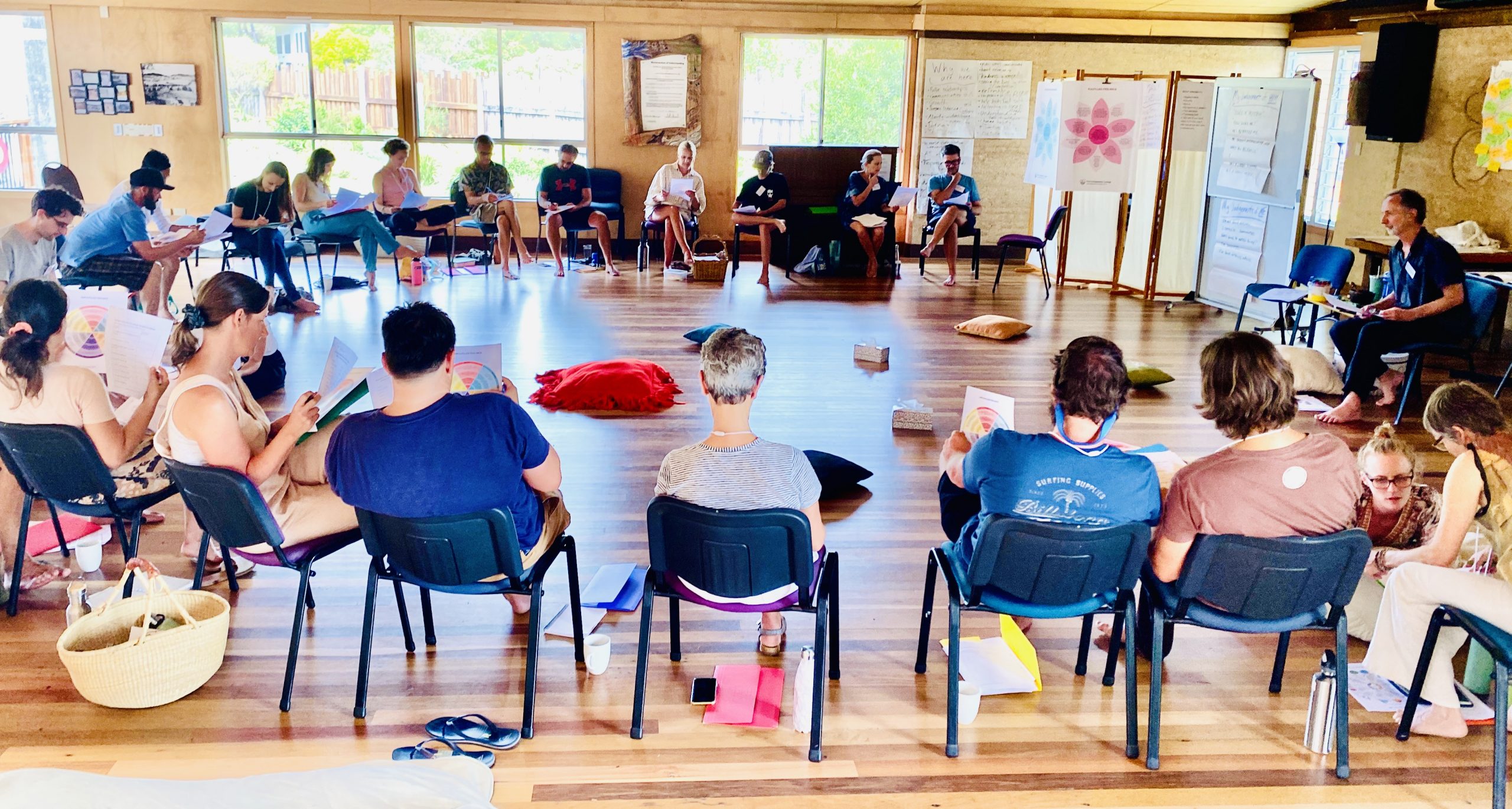 Group Workshops
Filippa Araki is an experienced educator and workshop facilitator with over 30 years experience. She has taught all ages and cultures in a vast array of settings – including companies, schools and universities – from small groups to audiences of 100. Workshops and presentations can be custom fit to your group's needs and vision. Filippa's teaching style is interactive, fun and inclusive and considerate of all learning styles.
The Compassion Process can help you with …
Read More
Having a clear sense of your purpose in life is about knowing the ground you stand on – your core values. The first step is having a very clear understanding of your current reality and then through some structured processes, you will be supported to get clarity about your top three to five core life values and how you would like to live your true life's purpose.
Read More
Meaningful relationships are determined by your relationship with yourself. Are you fully living an embodied life of passion and purpose? Do you have a strong sense of self connection and self love? If you want to develop more meaningful relationships, it starts with you and your inner world. You will be supported to lean gently into your shadows and turn towards the blocks that are holding you back from living a connected, purposeful life.
Transforming your Inner Critic
Read More
Is your lack of self worth and self confidence holding you back from being who you truly want to be in your life? Your Inner Critic was created in childhood as a strategy to keep you safe in the world. People with high levels of shame and self criticism have lower health and well-being outcomes. Learning to transform self criticism into compassionate self correction and growing your capacity for self kindness and self compassion can help you to transform your life into one that is empowered and vibrant.
Read More
Communication, both verbal and nonverbal, is how you express yourself in the world and how you connect with others. However, it's not the words that you use but your inner state that affects how your words are delivered and to some extent, how they are received. Compassionate Communication is a powerful 4-step model of communication that can support you to speak meaningfully and purposefully from the heart.
Read More
Are you longing to make a difference in the world but are so stuck in survival mode that you never seem to manage to get past meeting your own daily needs? Learn how to transform your way out of survival mode and into living your true purpose and helping to make the world a better place for all including our future generations.
Read More
A deep sense of Belonging is a core need for all humans. We are tribal beings and we thrive when we feel connected with like-minded others. Modern life has alienated us from tribal living and loneliness is one of the most plaguing ailments around the modern world today. Explore how to develop true Belonging to our selves and to the world.
About Compassionate Communication
Compassionate Communication is a language of connection.
It is a communication model that focuses on universal human needs – the needs that connect us all.
Fundamentally, it's about me sharing what needs are most alive in me and you sharing what needs are most alive in you.
It's about translating our thoughts, judgements, analyses, diagnoses, labels and criticisms into honest, heart-based language.
It's about owning our feelings and clearly expressing what we want.
When we focus on communicating what is in our hearts and what really matters to us, we can more easily transition from "me" to "we".
Meaningful relationships grow out of authentic and honest communication that is delivered with warmth and kindness.
With Self Compassion as your base and Compassion as your core value, you can learn to communicate with love, even when you have difficult messages to deliver or receive.
Meghan Kurts-Forrester – Evohe Skin Care
When Meghan Kurts-Forrester, the founder and CEO of EVOHE – an ethical skincare company, first started The Compassion Process, she was in a very dark place and struggling to cope with all the curve balls that life was throwing at her.
Through developing a practice of self-compassion, learning more effective communication skills, and working to transform her inner critic into her inner best friend, Meghan is now a much happier, stronger and more resilient person.
Filippa has guided me through so many big experiences in my life. As a wilderness guide, I wouldn't want anyone else walking beside me.
Profound Results
"I experienced profound results with Compassionate Communication in my personal relationship and was very fortunate to have Filippa support my partner and I directly with this process. We continue to use it as the base for all of our communication, especially the "tricky" stuff.
I soon realised that on a business level, Compassionate Communication could benefit my whole team and so I asked Filippa to run a weekly series with my staff. I soon noticed a more conscious connection in how we communicated with each other, and there was a level of clarity that we had never had before. Now, when issues arise, we have a clear course of action through using NVC techniques and resolutions can be found naturally and easily.
I believe the practice of conscious, compassionate communication can change our world from the ground up."
Meghan Kurts-Forrester, CEO, evohe.com.au
Powerful for resolving blocks
"I highly recommend this process and have found it very powerful for understanding and resolving blocks in communication. "
Dr Christina Houen, PhD.
Author and Editor
memoryandyou.org
NSW, Australia
Safe and Supportive
"I was impressed by Filippa's thorough preparation and expertise as a teacher. Her Compassionate Communication classes provided a very safe and supportive environment. It was both a learning and fun experience, and I'd definitely recommend Filippa's courses."
Dr John McAndrew, PhD. UK
Workshop Participants say …
"I am so satisfied with how this course was presented. Filippa has an engaging and nurturing teaching style. … I felt very comfortable, supported and engaged. … I loved everything about the course.."
——————————————————————————
"Totally satisfied. I felt valued and respected and included. … I liked the way Filippa presented in such a straight-forward, open, relaxed, simple and honest manner."
——————————————————————————
"I have learnt a life skill that will totally change the way I communicate with myself and others. Filippa listened to my questions and gave practical, empathic suggestions and skills to help me understand the process and its flow."
——————————————————————————
"This training has given me the tools and the path to have a deep and honest internal dialogue with myself. It has enabled me to be gentle with myself and also with every other person I interact with."
——————————————————————————
"I felt very comfortable, supported and engaged. Filippa allowed people the space to talk and express what was going on for them. In facilitating the training, she gave the perfect amount of guidance – never pushy – never judgemental, never shaming – just perfect, gentle guidance."
——————————————————————————
"Filippa was extremely sensitive to dealing with questions and concerns. Being one of the slower members of the group, I could easily have expected to not have my needs met – but the reverse happened. Without slowing the whole group down, she was able to see everyone's needs were met – excellent teacher."
——————————————————————————
"I would just like to thank you for arriving in my life at a very pivotal point. Your strong message and belief in compassionate communication and its potential as a life changer has really inspired me to think more about what is important in my life as well as to focus more on engaging with my emotional self. I have already seen some positive developments in my relationships with others and I can slowly let go of a cluttered mind, to one of peace and clarity."
——————————————————————————
"Filippa has a very warm and caring approach and because she shared her personal experiences freely, this developed a bond with participants that contributed greatly to the effectiveness of the course."
—————————————————————————–
"Sharing of personal thoughts and feelings is a challenge and not encouraged in everyday life; thus, it is a credit to Filippa's approach and high standards that this was done in a safe and confidential way."
—————————————————————————–
"I felt very comfortable and connected. Filippa managed to create a very safe space for us all to share. I am not sure how she created such an intimate space between a group of (mostly) strangers, yet she did! I think what really made the difference is that Filippa embodied the work, spoke openly with her own examples, and was really an example of a goal to reach. It was a course that definitely met my needs and expectations for growth, connection, fun, learning and so much more!"
—————————————————————————–
Really beautifully organised and delivered. Well-timed, calm, clear, inclusive, diversely and originally delivered with great resources in a dynamic way. Fun and engaging. Filippa's vulnerability, sharing , generosity, flexibility and relaxed style was really enjoyable.