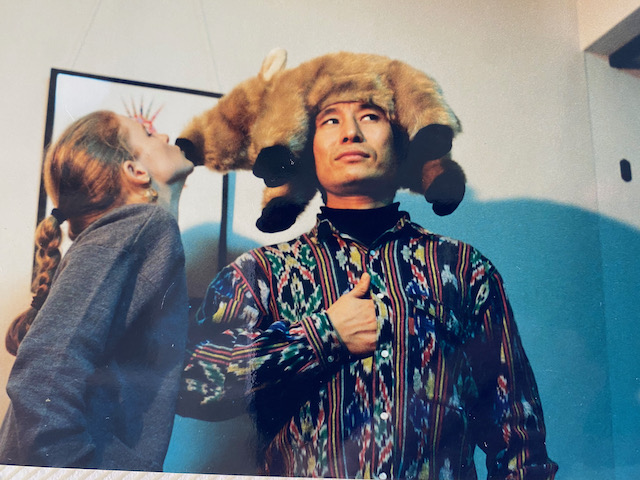 He was wearing a black skivvy and a leather jacket when I met him. He had consistent favourites that he wore: black skivvy, ethnic shirts, jeans. I wanted to have him cremated in that black skivvy but I couldn't find it even though I looked hard. I gave up and ended up buying a new black skivvy to have him cremated in. It was also a way of covering up the bandages on his tumours. Then 2 years later, I found the black skivvy. "I should get rid of it", I thought. But I didn't. It sat in my drawer.
Then the other night, Taiji was going to hang out with his friends. He walked into the kitchen and held up a faded and frayed shirt of Kosuke's – "I'm thinking I'll wear this", he said. "Great idea', I replied. "But you'll be cold". Then I remembered the black skivvy. I went and got it. He tried it on and loved it.
He's on his L-plates and as he drove to meet his friends, he expressed how ecstatically happy he was feeling, wearing his dad's skivvy and shirt, driving and singing his favourite song. And I paused and lingered in my gratitude for whatever it was that had hidden that black skivvy and stopped me from throwing it out until this moment.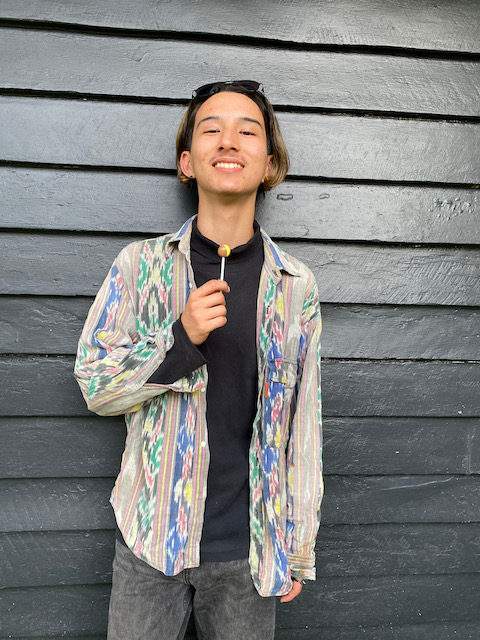 .